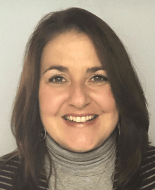 Get condo insurance coverage options in Cobleskill, NY
from State Farm® insurance agent
Maureen LaRose Barber
See reviews
Get a condo insurance quote
Protect your unit and personal belongings with condo insurance coverage that fits your lifestyle and budget.
Condo insurance discounts and savings
Choose State Farm and save! As a State Farm customer, you could qualify for one or more of the many condo insurance discounts we offer, including:
Multiple line
Bundle and save! When you purchase both condo and auto insurance from State Farm, you may be eligible for discounts on both policies.
Home alert protection
You may qualify for a condo insurance discount if you have installed fire, smoke, or burglar alarms or any other home monitoring system.
Automatic sprinklers
If your unit has an automatic sprinkler system, you may be eligible for a discount on your condo insurance.
Discount availability and discount amounts may vary.
About me
State Farm insurance agent
Agent license NY-LA925971, NY-PC925971
FREE quotes on auto, fire, life, business, health!!!
24/7 Live Telephone Customer Service
Let us create an Auto plan for you!!!
Call for a Renters quote to cover your contents today!
Office details
Address
127 Plaza Lane, Cobleskill, NY 12043
See map and directions
Office hours
| | |
| --- | --- |
| Sunday | Closed |
| Monday | 09:00AM-05:00PM |
| Tuesday | 09:00AM-05:00PM |
| Wednesday | 09:00AM-05:00PM |
| Thursday | 09:00AM-05:00PM |
| Friday | 09:00AM-05:00PM |
| Saturday | Closed |
Insurance products
Auto
Home
Property
Business
Life
Health
Specialty products
Recent reviews
Great service! Very helpful!
I have used this office for my renter's insurance for several years now. Service is prompt, easy to understand, and personable. It did not take long at all to get an affordable policy with everything I needed. Thank you!
Jessie was great at getting back to me so quickly when I had billing and app questions. Great customer service!