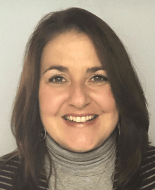 Get auto insurance coverage options in Cobleskill, NY
from State Farm® insurance agent
Maureen LaRose Barber
See reviews
Get an auto insurance quote
State Farm can help you find the right auto insurance coverage at a competitive price.
Auto insurance discounts and savings
Choose State Farm and save! As a State Farm customer, you could qualify for one or more of the many auto insurance discounts we offer, including:
Safe driver
Get rewarded for safe driving habits. You may be eligible to save on rates by maintaining an accident-free driving record, taking a defensive driving course, driving the speed limit, and more.
Safe vehicle
Do you have a newer car that's equipped with the latest safety features, like anti-theft devices or anti-lock brakes? Depending on your car's year, make, and model, you could qualify for discounts.
Loyal customer
Bundle and save! Adding more than one car to your policy or purchasing multiple policies from State Farm (such as auto, home, and life insurance) can put money back in your pocket.
Discounts and their availability may vary by state and eligibility requirements. Not all vehicles or drivers are eligible for discounts.
About me
State Farm insurance agent
Agent license NY-LA925971, NY-PC925971
FREE quotes on auto, fire, life, business, health!!!
24/7 Live Telephone Customer Service
Let us create an Auto plan for you!!!
Call for a Renters quote to cover your contents today!
Office details
Address
127 Plaza Lane, Cobleskill, NY 12043
See map and directions
Office hours
| | |
| --- | --- |
| Sunday | Closed |
| Monday | 09:00AM-05:00PM |
| Tuesday | 09:00AM-05:00PM |
| Wednesday | 09:00AM-05:00PM |
| Thursday | 09:00AM-05:00PM |
| Friday | 09:00AM-05:00PM |
| Saturday | Closed |
Insurance products
Auto
Home
Property
Business
Life
Health
Specialty products
Recent reviews
Great service! Very helpful!
I have used this office for my renter's insurance for several years now. Service is prompt, easy to understand, and personable. It did not take long at all to get an affordable policy with everything I needed. Thank you!
Jessie was great at getting back to me so quickly when I had billing and app questions. Great customer service!